Warm Welcome Guide
Regular price

Sale price

$30.00
Encourage a feeling of belongingness and help newbies get oriented with a wonderful Welcome Guide. For your course, membership, summit, challenge, workshop, coaching program...
What's Inside:
25 pages of Canva Pro layouts in this template including sections for the following:
About the Course (content and organization)
About the Instructor (and a motivational welcome message)
Platforms Used (and course tools/links)
Program Schedule + Special Event Dates (eg. group coaching sessions)
Self-assessment call to action
Meet the Team... and more!
+ Gift with Purchase:
2-page swipe file of my favorite prompts for self-assessments and course-assessments, to kickstart your creativity.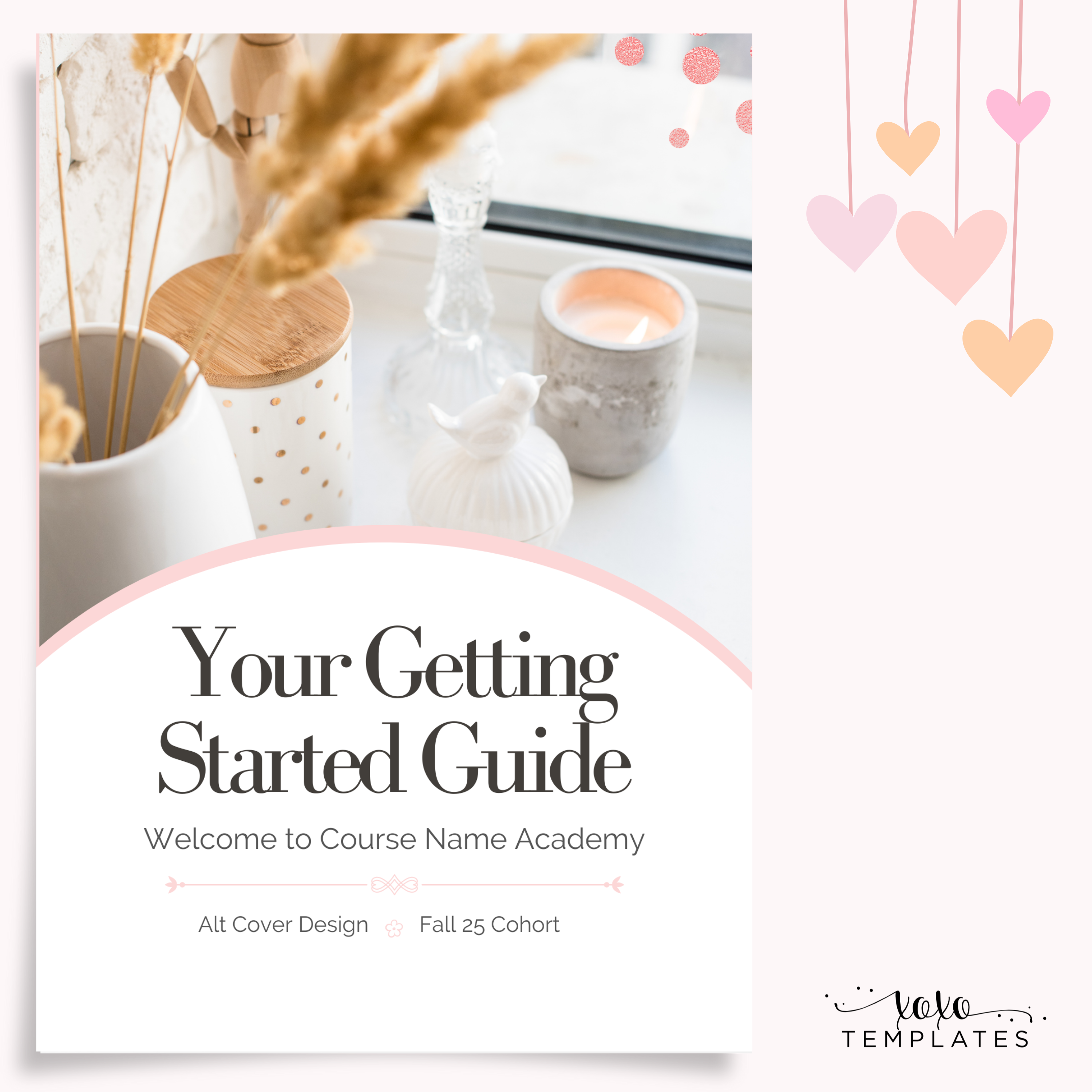 Stunning templates so you can confidently sell and teach your course knowing everything looks totally professional.
Testimonials





If you're looking for professionally designed templates, look no further. Sidneyeve's designs are not only beautiful, they're easy to use and keep your clients engaged.

Bev
I felt so confident teaching my class because I knew at the end the students were going to get their socks knocked off by the beauty of my accompanying guide!

Deb S.
These templates inspired me to get unstuck and take action to create a beautiful piece of content that people want to download.

Laurel C.
These templates have been a complete game changer for our business. The designs are creative, thoughtful and effective.

Brandie P.
Using Sidneyeve's templates I get content our in minutes not hours. Save yourself time and energy.

Sandy P.