Sorry, there are no products in this collection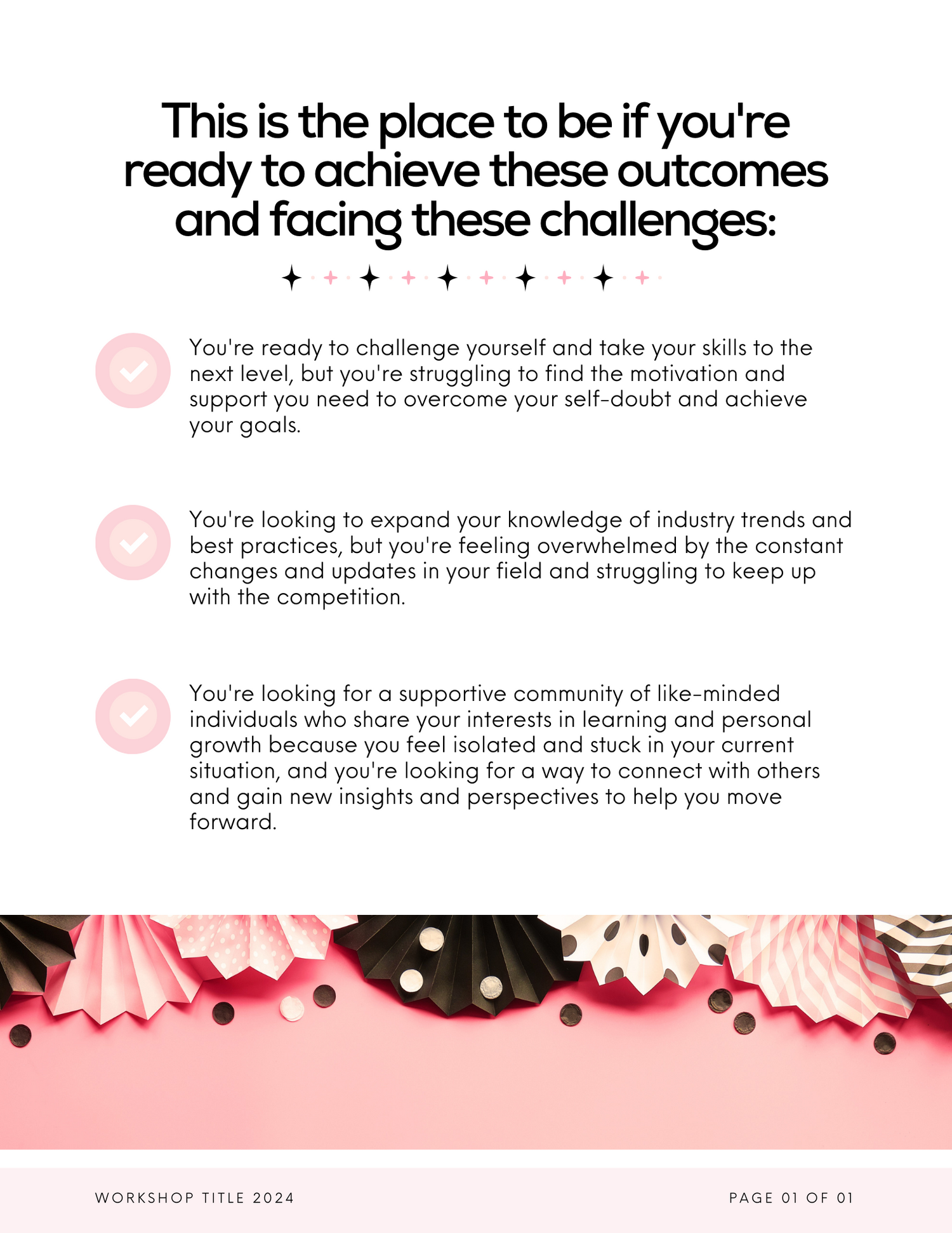 Product Spotlight:
Workshop or Challenge Guide
Whether it's a transformative bootcamp, a breakthrough workshop, or an energizing 5-day challenge, this guide ensures that your content shines.
Streamline your planning, captivate your audience, and spark creativity like never before.
It's time to elevate your events!
Take a closer look