Unlock the potential of your course with design that captivates the mind and engages the heart.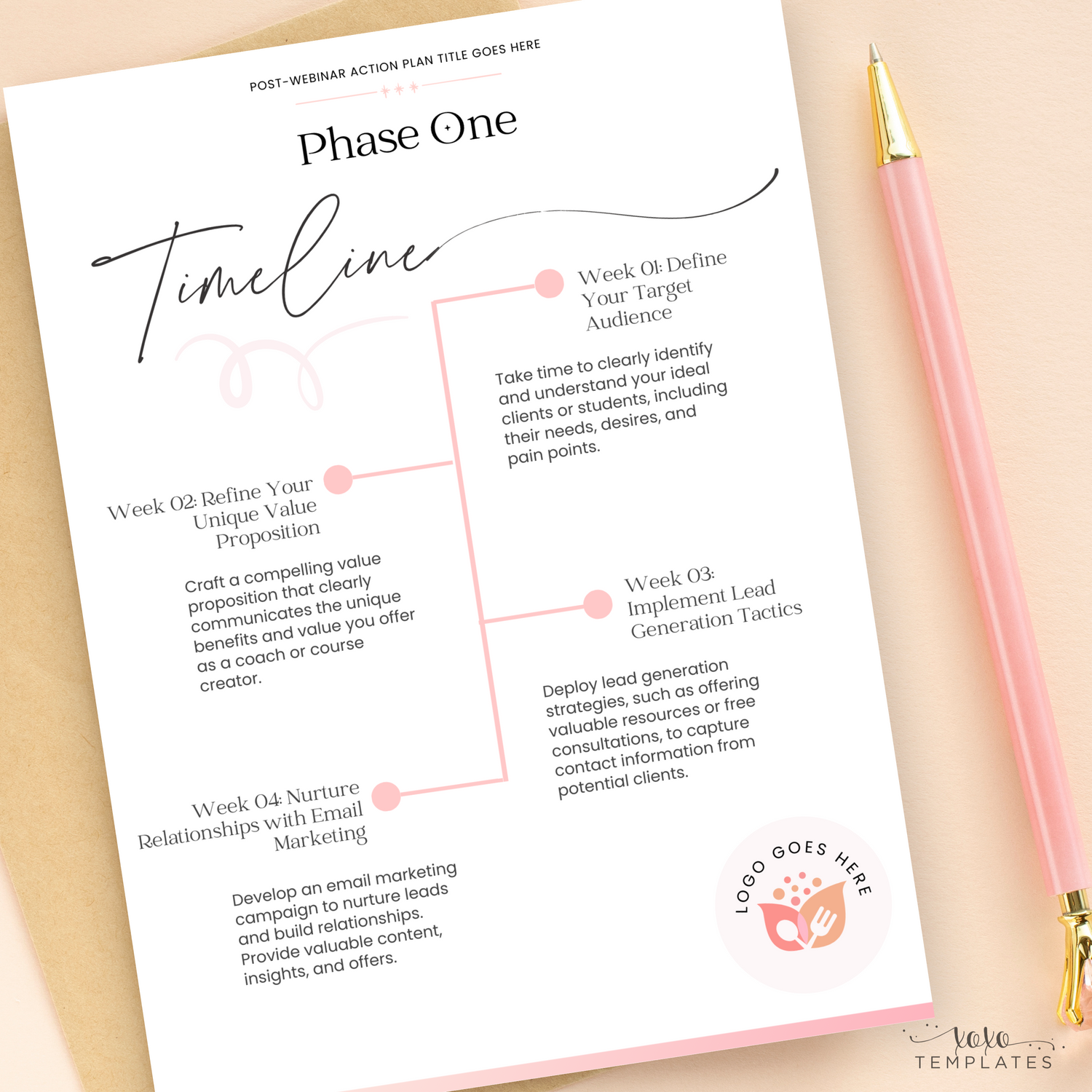 Help us to remember, personalize, and execute on what you covered in the webinar.
Designed to inspire "first steps" action AND SALES of your full course or program.
Take a closer look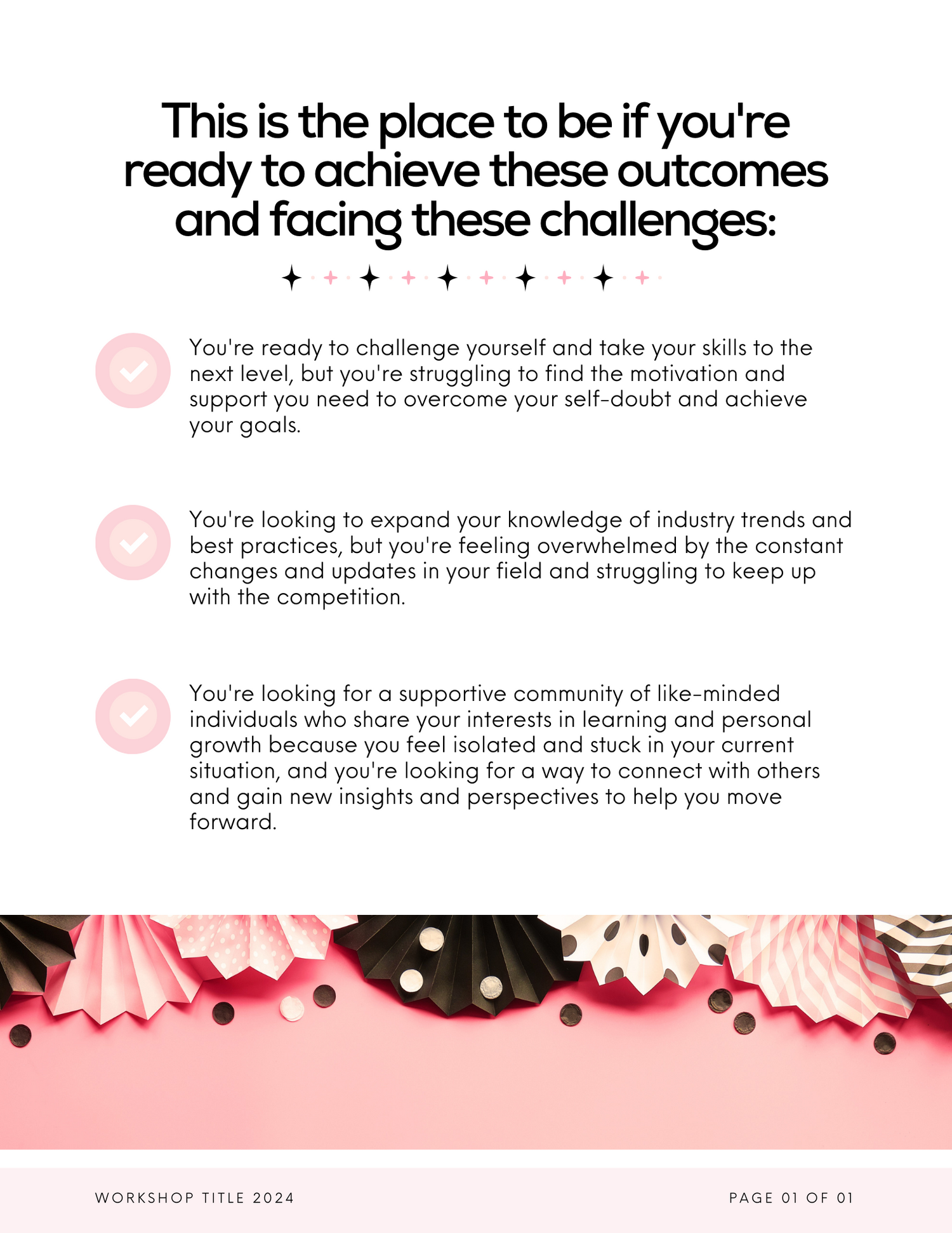 Product Spotlight:
Workshop or Challenge Guide
Whether it's a transformative bootcamp, a breakthrough workshop, or an energizing 5-day challenge, this guide ensures that your content shines.
Streamline your planning, captivate your audience, and spark creativity like never before.
It's time to elevate your events!
Take a closer look